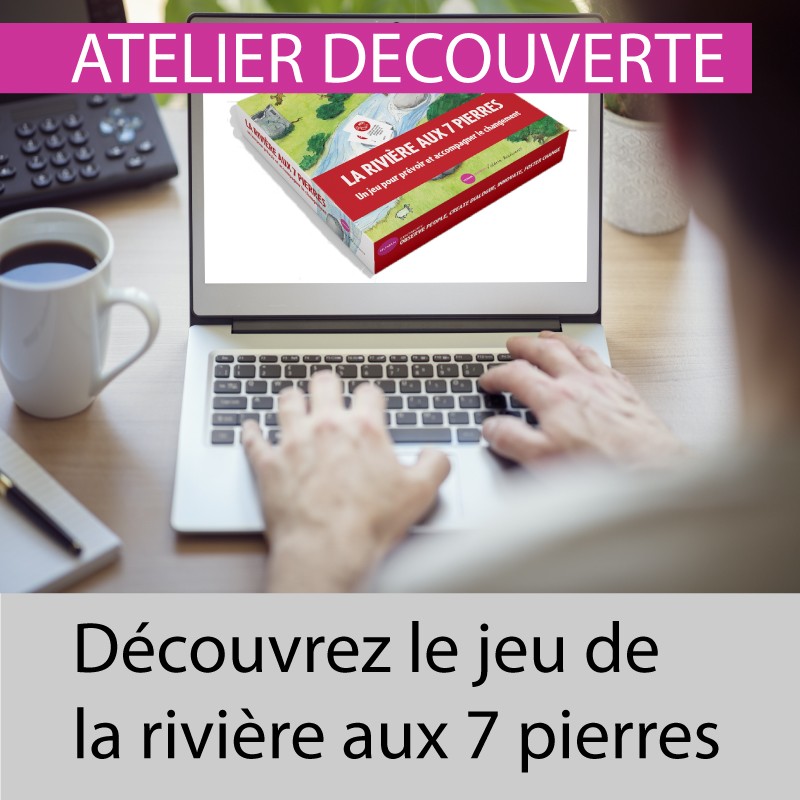 16.11.2021 - Special innovation - Discover the game of the 7 stepstones
date_range 16/11/2021 à 16:00 — 16/11/2021 à 17:00 (UTC) pin_drop En ligne
You work in innovation? Come and play with us to discover a tool/game/approach to frame your innovation project
Grasp your stones and play with us! (Workshop in English :-)) 
This game allows you to identify the factors that will hinder or help the adoption of a change.
Who is this game for?
Coaches: to work on questions like "I'd like to go on holiday with my children on a sailboat"; "I'd like to change jobs"; "I'd like to go back to school

Leaders, and project managers specialized in change management: e.g. "How to merge two teams"; "How to reorganize our offices".

Innovation specialists or start-uppers: e.g. "Will my new product be successful in the market?"; "Will end users like my new app?"

User researcher: e.g. "which topics should I dig into while doing my field research?"
Why is this game unique and impactful?
It's a game! This will allow everyone to express themselves more freely, or you will find it easier to step into the shoes of others.

The 7 stones allow you to explore an idea from top to bottom. You will have a complete overview of the possible impact of the idea.